The Gathering of Goddesses Team had a thread about the challenge of walking a mile a day. The link below explains everything.
www.sparkpeople.com/blog
/blog.asp?post=step_into_m
ay_with_a_new_challenge
I did not know about this and have joined in the fun with the Gathering of Goddesses Team.
I walk to this
https://www.youtube.com/
watch?v=ykPr0t2KutY
It means I get the Mile in before breakfast and no matter what the weather I can still walk a mile a day.
I can do more some days as walking round the mall is a little over 1 mile. It is not safe to go for walks on your own around here as so many people have been attacked for cell phones or money that I will not take the chance.
I miss my walks down to the canal especially at this time of year, I can however go down to the park that takes me the long way round to the local shop. Walking around the housing estate is not the same as a walk by the canal but safer.
So my mile a day will be done at home then I can add on.
Why not join in if you can, lots of people are on the social media or why not blog about it or get your team to add thread so you can all join in. Go on you know you want to.
I am no poet so daft poem alert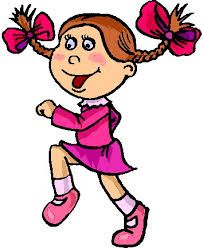 A Mile a day
In the month of May
I'll walk a mile a day.
With a smile on my face
I'll keep a brisk pace.
A simple walk is all I do
For a healthy heart and body to.
So come and join in the fun
Lets burn those calories one by one.
It's just one mile a day
For the month of May.
Told you it was a daft poem didn't I.
So I am walking a mile day every day starting before breakfast that way it is done before DH gets up, I have the place to myself and no interruptions. I open the door so my cat Dylan can come and go as he pleases, he decides he wants to go out just as I start exercising, then decides he wants to come back in again. Trust me you can't ignore him if his meowing gets no where he claws at the edge of the door until you respond. So the door is open and I can exercise and get some fresh air as well.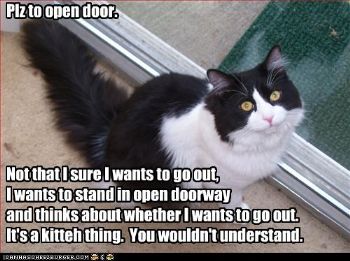 Just what Dylan does.