Saturday, May 03, 2014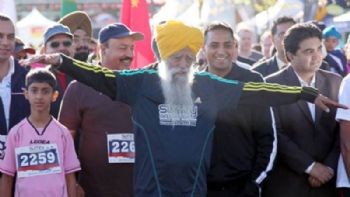 www.outsideonline.com/fi
tness/running/The-101-Year
-Old-Marathon-Runner.html
"Running keeps me alive, It is like asking, 'Why not stop breathing?'"
At 101, this man is still running marathons, after his first one when he was 89. He will continue to run every day, even though he will no longer run marathons.
I had to share this article with the Spark community as fitness is important at any age. I give this man a gold medal for persevering in a sport at this time in his life.