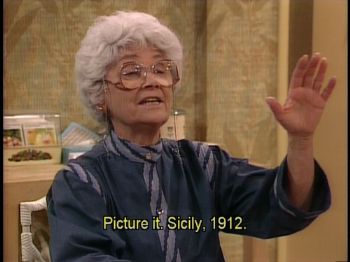 Picture it, southern California, July 23, 2013. A 27 year old girl gets on the scale to reveal the Onederful number 199.6! She was officially in Onederland for the first time in at least 9 years! It was a tremendous day, celebrations with Spark friends and an amazing sense of accomplishment. The 190's were a beautiful sight to see, and gave that girl so much happiness!
Fast forward to present day, May 3, 2014. The same girl, now 28 gets on the scale to reveal 192 pounds. The scale is almost laughing as she gets on it... it starts mocking her and telling her the tales of all the time she wasted... gaining and losing the same weight, going around in circles instead of moving forward! A number that used to make her feel warm and fuzzy now mocks her and makes her feel down. It is amazing how the very same thing can change based on perception.
The 190's are like a bad boyfriend that I keep going back to even though I know better!

When I first met the 190's, it was amazing. We were so happy, and so in love. We couldn't get enough of each other, and each pound in the 190's was magical. I had no complaints, and the 190's made me feel like the happiest and luckiest girl in the world! But things went south. You see, the 190's and I wanted very different things. I wanted to continue to grow and mature as a person, and that meant moving forward towards my goals...and the 190's wanted us to live there FOREVER. I told the 190's I just couldn't live there anymore, but he refused to listen. I got away from him and well into the 180's 2 or 3 times now... and each time I promised myself, and him, that I would NEVER EVER see him again. It could never work out, and we just had to accept it and move on with our lives. But you know how it goes, he starts texting you, telling you he misses you, and eventually wares you down until you come back. I have gone back to the 190's for the 3rd time, and I promised myself I would never let this happen again. The 190's is such a smooth talker, and knows how to get under my skin. I can maintain the 190's like a champ, even with bad eating days. It is really a shame that the 190's isn't my ultimate goal, because it seems that he really does love me... but we just want different things and I have to let him go for good.
So all silliness aside, I am downright sick of the 190's! I keep doing this to myself, I get into the 180's, all the way down to 185, I freak myself out, self sabotage and start back peddling. Hitting the 190's last year was a blessing, but I don't not want July to roll around and still be in the same spot. I have done a good job of looking at the big picture, and being proud of what I have accomplished and being proud of the fact I have not gained all my weight back. But with that said, I don't want this sense of accomplishment to allow me to be complacent. I have days where I am pretty comfortable at this weight... because it is a heck of a lot better than the 270's. But at the same time I have days where I am so uncomfortable and wish I was at my goal already. Wishing doesn't burn calories, I can either do the work, or get lazy. I can allow myself to become complacent, tell myself that I'm not meant to reach my goals, and just settle for the 190's... Or I can realize I deserve better! A place in the 160's or maybe even 150's if I so choose, and I will not let the smooth talking 190's convince me I don't deserve what I want! So I am done talking the talk, and I'm ready to start walking the walk. I am going to make a clean, fast break from the 190's, and I need to move so far away from him, that even a week off track won't send me running back into his arms. Enough is enough.