Wednesday, April 30, 2014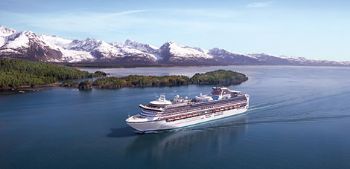 So, my husband and I are going on an 11 day cruise to Alaska in a little over a week. I've been quite excited and now I'm reaching the point of anxious. To the point that I'm having dreams about not making it to the dock in time and the ship sails without me! Lol. But, one of the things that I realized while I laid in bed trying to sleep was, I'm also approaching this vacation with a much better mental attitude than I have in the past. For example, instead of searching for where to eat on the ship, my hubby and I were scouting the fitness center, pool and activities! WHOA! WHAT? REALLY? Us, the sloths were actually planning on what we could physically do on our vacation?!? Hold on, that can't be right, can it? Yes, yes it can and it is!! Our entire mentality on life has changed thanks to the new "spark" we've created. Don't get me wrong, we totally looked at all the eating options as well! We know we are going to be indulging, it's just nice that we are balancing it with wanting to stay healthy!! Yay for us. Can't wait to leave, but I'm also sad that I won't be "sparking" every day!! I may have to go old fashioned and write everything down so I can post when I get back!!
Hope you are all having a fantastic day!