Tuesday, April 29, 2014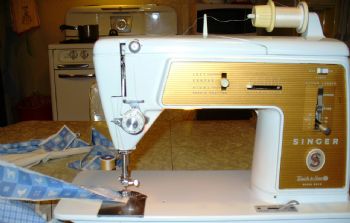 My sewing machine quit working right about a month ago. I got about 15 years out of it. I felt almost naked without a sewing machine. When I got married it was not even a week after I had to get myself a sewing machine.
My church family from Concho, heard that my sewing machine had quit. They sent me a sewing machine that they found. I was so over whelmed at their generosity. They knew that I sewed a lot for the grand kids and myself and even hemed some of the congregations pants for the. I now live about 30 minutes away from all of them, but I still consider them a church family.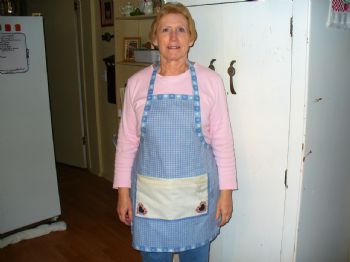 I ended up getting to see how the machine worked and I sewed myself an apron.
I am so excited to have a sewing machine again.