So much to blog about but what continually comes back to me is this song.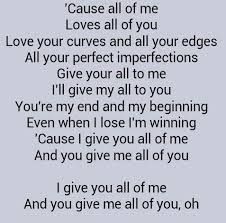 youtu.be/OJJxu16HCCI
It throws me because it is a love song but it reminds me so much of Utah. I am starting to understand (I think) more as time passes.
- Initially, I felt guilt that I did not give my all to him in the end.
- The imperfection piece is his epilepsy and his crooked tail. He had a kink in it.
- The song makes me want to burst into tears sometimes but at other times I just feel the truly amazing closeness we shared.
I have mentioned before I think that Aspen was there for me in the most difficult times in my life. Utah on the other had gave me someone to pour all my love into after Aspen passed.
I now realize more and more that that is exactly what I did. He was my everything. It is sad in a way. I neglected my DH some, to say the least.
My DH is trying to get closer I think or something I can not explain it.
We went to a movie last weekend. We would have not been able to do this on a whim in the past because Utah needed medicine at 6AM, 8AM, 4PM, 6PM and midnight daily. Yesterday we went to a ride on the Harley. We have not done that in forever. It just makes me realize that I did give my all to Utah and my DH was understanding.
I mentioned before that the other weekend we spent both days on the acreage working. I would not have done that in the past. I would have stayed home with him on Sunday because the two days would have been too much for him I think. He did not know how to pace himself and with the 18 pills a day, he did not have the energy of a typical 3yo.
I also feel the missing link. I hated leaving Utah in the morning. Not because of the epilepsy but just because I loved him so very much. I think it is like a Mom leaving her baby and having a hard time with it. I was happy to be home. I did not need excitement or variety or anything at all. If Utah was near I was at peace and simply happy. I always felt so blessed to have him.
The obsession or maybe a better word is connection just amazes me. I think it is odd and a tiny bit disturbing. But it worked for me. It is what it is. I still worked and led a "normal" life.
Ok, enough of that.
Yesterday we had to empty the garage, which is a huge deal. I have pictures. The termite man was coming. bla bla bla. Bottom line is we got up at 6 to start. It was great. I love getting organized and getting everything put back in a more logical place.
After we took the Harley out for a ride and grabbed an early dinner. That was funny too. I had a salad and was thinking, the one I make is better :)
TODAY

I started another 200 question practice test in preparation for my PMP exam. I am starting to get nervous as I have not made much time to study and I know I need/want to schedule the test soon so that I do not forget all I learned frommy 4 day course. They suggest taking the test with 4 weeks after finishing the course. It has been a week. I need to plan ahead though, find a time to actually take the exam. and fit in practice tests.
This time was not ideal as I stopped and started rather than sitting for the entire thing but it was still good I think. I finished way early. Lots of time to spare and did not go back and review any of my questions.
I got an 84%.



I am improving. My last 2 scores were 80% and 81%.
85% would be ideal but we'll see. I need to take 1 or 2 more i think.
We too two storage containers out to the acreage today. This got a bit of the stuff from the garage and from the back of a truck to the acreage. It should be nice to actually have some shovels and other tools out there to stay rather than taking everything back and forth all the time.
We got back and were going to take the Harley out again but DH was not feeling great. This worked for me. i got another load of laundry going and finished my practice test.
Work is ok. I am not thrilled with what I am doing but that's ok. It is an 8 week assignment only. We'll see.
Oh and regarding my hair appointment I had on Friday. I should clarify, no new fun hairdo, just ensuring I remain blond.

I hope you all had a great weekend! HUGS!!