Beware of Bad Drivers
Saturday, April 26, 2014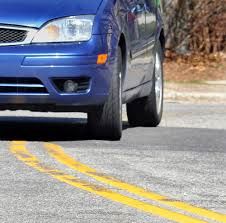 Driving up a steep hill today, I came face to face with an SUV headng downhill..
faster than normal...crossing the center line and headed straight for me...
He took 5 years off my life.
Luckily ... my frantic honking brought him back from whatever he was doing.
On his side there were kids walking on the sidewalk ...
He probably didn't even notice.
What is it with people?
No amount of safe driving campaigns seem to reach them.
It was a classic spring day today...perfect for walking.
enjoy your weekend