Buon giorno cara gente, (Good morning dear people)
today I thought I would give you an Italian giggle, laughter is so important.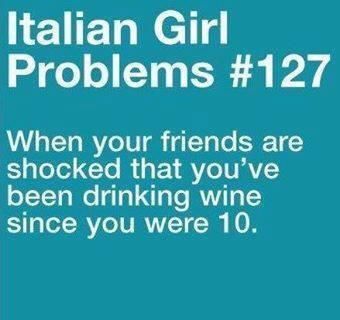 This is true, but now I do not drink hardly at all, instead it all goes into my food like ragu' (Italian sauce)
I am so guilty of gesticulating and find it hard not to. In fact once my friend asked me to sit on my hands and that was the quietest I have ever been LOL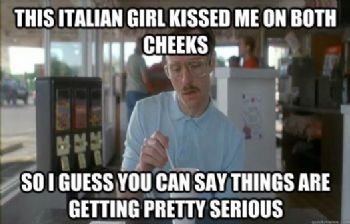 Kissing on both cheeks is so much more accepted, but when I was younger, I always had to explain to boyfriends that we kiss all our friends and relatives on both cheeks.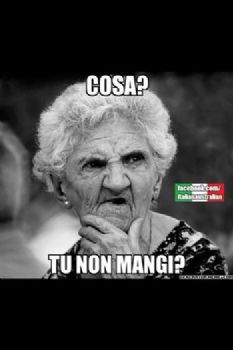 This means that your mamma or nonna (gran) is asking you want is the matter, why are you not eating her food. If you want to offend an Italian mamma refuse her food! Not that you would want to, as the food is delicious. My poor SO always used to tell me no more food when I asked him as he said he was too full, then when mamma spoke to him, all I saw him was holding out his hands for the second plate of pasta! LOL
If you liked this please look at this clip of a very funny man Joe Avati
The Best of Joe Avati, I am going to see him in September, can't wait!
https://www.youtube.com/watc
h?v=aYephcVEdqU
I LOVE MY CULTURE AND EMBRACE EVERYONE ELSE
PEACE AND LOVE TO YOU ALL
SETTIMIA