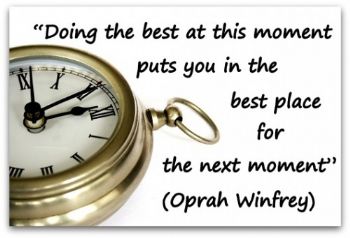 Today is day one of my streak!
Actually, its day 41... but I'm going back to day one because I just felt like I needed a fresh start. I've been on track, but it feels like I've gotten a little careless over the past week or so. I haven't been truly putting forth my best effort. I've just been doing "good enough." But why should I accept mediocre, when I am capable of so much more?
Don't get me wrong. I'm not trying for perfection on this journey. But I do expect myself to put forth my very best effort each day. I started this streak STRONG, and I'm proud of that. But after a while, it gets easy to let things slide just a little. Instead of weighing and measuring my portions, I've been eye balling them. I haven't missed a workout. But I haven't been challenging myself to work a little harder, even though I know I could.
So this fresh new

means that I am going to stop phoning it in. I'm not going to put in a half hearted effort. I know that some days will be better than others, but I'm really determined to make each day as awesome as possible.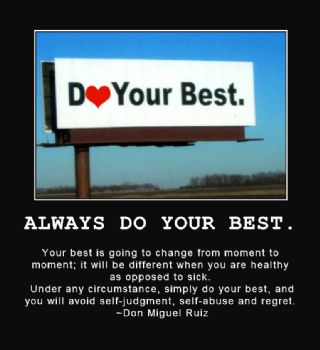 Last month in my blog, I confessed that I gained back 31 of the 71 lbs I'd lost, and that my clothes were way too tight on me. I said I didn't want to buy any new clothes, though, because I was going to lose the weight again. But....sigh...on Friday I went shopping to get a few new things to wear. Although my clothes have gotten slightly LESS tight over the past 41 days, they still don't fit, and I was just tired of looking like a sausage, lol. So off to Kmart. Ouch, it really hurt, because I had to shop in the Plus sizes section. I had thought I was out of there for good, but now I'm back to a size 1X. Trust me, that was a big old wake up call! As I shopped for a couple of shirts and a pair of capri pants in the Plus section, I looked longingly at the Misses department and made a solemn vow that I will be shopping there again soon!
In other news, I have become team leader of a great team called "Exercise & Fitness DVD Addicts." If you workout at home and love workout DVD's, come on by and check the team out!