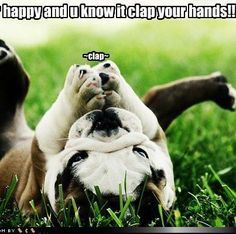 Yesterday I hiked down to the creek that runs behind our house in the greenbelt. I went in search of food to eat. I could just imagine the great finds out back there. Sometimes the best things in life are free. As I hiked in my Birkenstocks, I came across some Clevers growing at the base of a giant oak tree. I clapped my hands and squealed. What a find ! Cleavers normally is hard to find close by.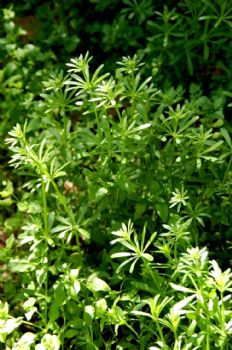 Cleavers also known as Bedstraw is a herb known for many healing properties. It is a wonderful lymphatic cleanser. One year when I was in college sitting all day at a desk, the lymph nodes in my legs and arms swelled up. I went to the Dr. but there was nothing they could do. At the health food store I was sold the herb Cleavers known for fixing such issues. I took it and it worked. Isn't it amazing at what Mother Nature can do that Dr.s cannot do? Cleavers is also know as a powerful diuretic, helping the body to pass extra fluids from the body. It has been used to treat urinary infections and kidney stones. It has been said to naturally lower blood pressure. An infusion of Cleavers is supposed to help hair to grow stronger. Cleavers can be cut up and eaten in salads, but I don't know how it would taste with the tiny hairs on the leaves. Most folks cook it. It is also know to help fight against cancer. When I saw the Cleavers, I just knew I had to pick some for my juice.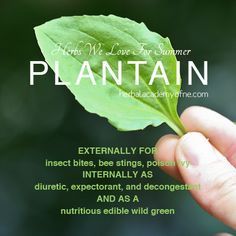 Next I came across a large patch of Plantain greens. Earlier this week I harvested a clump which I juiced. It made lots of juice which hubby and I consumed. Plantain in some writings has been tested to fight against cancer and other diseases. It has a reputation for decreasing allergy and asthma symptoms. (I can't wait to see if it has an effect.) If you juice it be aware it makes you pee. If your out hiking and scrape your skin it helps to heal wounds. It's good for the liver. It's an anti-inflammatory, helps to treat parasites, lower cholesterol levels, and has numerous other healing effects. If you eat it or juice it start off with a small dose and build your tolerance. Dried and powdered leaves are sold online. But you can find it gowning in many places as it is reported to be the most common herb in America. Plantain is going in my juice today.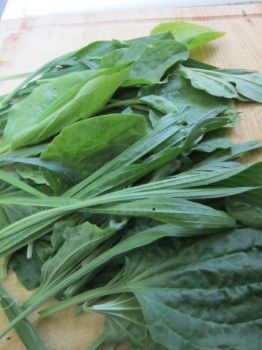 Should you decide to wild-harvest plants from your hikes, clean them well. I fill my sink with cool water, add some produce cleaner and let them soak for an hour. As I wash I pick through the leaves with care to make sure I don't have anything I don't recognize. Always make sure you know what you are harvesting. Once they are clean I wrap them up in a towel and store in the refrigerator. A nice size store bag last me a few days in the fridge. Check online or in books to properly identify your free weeds. Wild Harvested greens are said to have a higher nutritional values than traditionally grown greens. They have roots that go deep seeking minerals. They bring them up to the surface where they can use them for growing. When we eat them we are ingesting extra nutrition, experts say. Besides that each plant has different medicinal effects. Always do your research before eating your greens.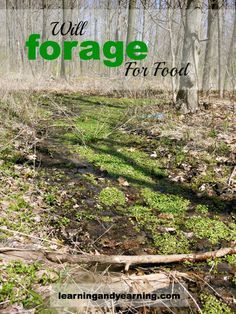 If you want to learn more the book stores have great books on the subject. Youtube has many wonderful videos. Search under foraging to learn how to wild harvest plants that grow around you.

Look out for ticks. If you get bit by mosquito as I did, rub the plantain leaf on the bite. It's good for healing bites. I felt satisfied as I hiked back to the house. On my shoulder was a bag of greens all for free. I SCORED !!!

Nothing like SPIKING green juices with wild herbs.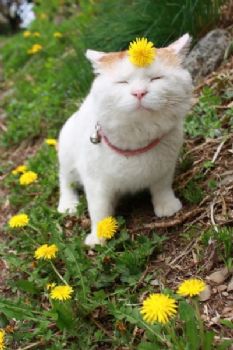 What have you picked from the wild lately?
Happy Easter everyone.