Thursday, April 17, 2014
It has been years since I have participated in such an amazing day.
The church hosted Southern Indiana Senior Day, an annual event, and the place was packed. We had a group come in from the Gospel Quartet Convention, a keynote speaker named Bob Russell, an artist who did a painting in less than 20 minutes that when he turned it over was a portrait of Christ., skits, great food, singing, impromptu presentations, and the art show. All in about 9 hours. I could barely put one foot in front of the other, got home, laid down for a nap, remembered that I had rehearsal tonight and got up and headed back to the church. After the Senior day I had run by the clinic to finish the last few minutes of a meeting and to give the doctor a shot and picked up groceries...so it was going to be a limited nap at the best. I've overeaten, over done the activities, and am shrugging off that I have not finished my SP routine for about a week. But ...next week it will start again. Sunday will be the last busy day for awhile...3 services ...will be at church from about 6:30am until 12:30 and then out to celebrate with DD and her family. Getting back on track will be a challenge but today...I lost another outfit and was able to fit into a lower size that has been hanging in my closet for several years...untouched. As I 'ungrow' outfits I move them over to the 'not wearable' portion of my closet. Today, on stage, I realized that I was having trouble keeping my pants pulled up. Sister informed me after we got home that the pantsuit was just too big and baggy...so to the closet it goes. Yea!
I posted (Poor but there) pics of the art work I had in the show today on my pics page.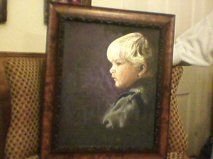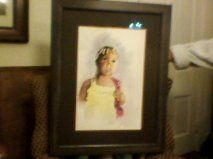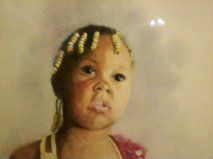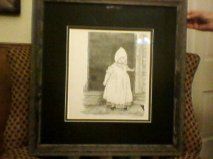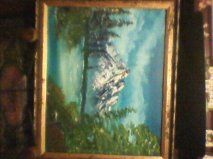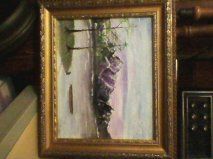 These are not the greatest displays but you get an idea of the work I do. Be blessed. Keep Sparkin'.