Running...
Wednesday, April 16, 2014
Yesterday was a busy work day. We were hosting VP's from our corporate office. So we had a catered lunch and went out for a fancy dinner. Not the best day calorie wise. I had known the day would be packed with food, etc. So I was sure to pack my gym clothes. After I left the restaurant, I was thinking to myself- "I am so tired" and "would it be that bad if I skipped". Then I thought through all I ate throughout the day and realized it's not something that should be skipped... and although I was feeling tired a light workout would be better than no workout at all. When I got to the gym I decided to take it easy and just walk. My phone battery was a bit low and I hate working out without music. So I started my walk and 20 minutes in, I turned my attitude around. Why if I'm already and the gym, already moving and I taking it "easy"? So I remembered I'd loaded a Couch to 5K podcast on my phone. It's been years since I've attempted running. The first round is intervals of 60 second runs with 90 second recovery times. I can't believe I completed it! I've not ran since before my kids.... mainly due to weak bladder issues- but I did it and had no bladder issue to speak of. My only complaint was afterward my feet and knees were killing me. I think I need to be down another 25 pounds or so before I try it again. I don't want to injur myself. The elliptial and treadmill is much easier on my knees and feet. Not to mention, my shoes are kinda cheap. So, until I can afford an nicer, more supportive pair, I'm not going to push it.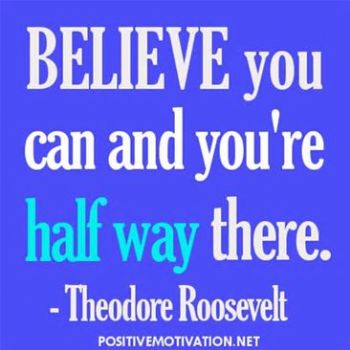 Ready, set, GO!


April 1st: 264.7
April 2nd: 264.1
April 3rd: 264.6
April 4th: 262
April 5th: 261.4
April 6th: 261.2
April 7th: 260.3

Goal: 263.7 YAY! 260.5! Goal Met!
April 8th: 260.5
April 9th: 260.6
April 10th: 259.9
April 11th: 261.8
April 12th: 261.1
April 13th: 259.8
April 14th: 263.7

Goal: 262.7 YAY! 260.4! Goal Met!
April 15th: 260.4
April 16th: 257.6
April 17th:
April 18th:
April 19th:
April 20th:
April 21st:

Goal: 261.7
April 22nd:
April 23rd:
April 24th:
April 25th:
April 26th:
April 27th:
April 28th:

Goal: 260.7
April 29th:
April 30th: