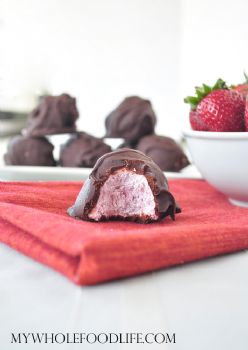 Treats are allowed in my home. Having healthy treats are oh, so wonderful. Making HEALTHY TREATS for Dear Hubby helps to keep junk food in the store. It keeps my will power strong as one treat from time to time satisfies any cravings.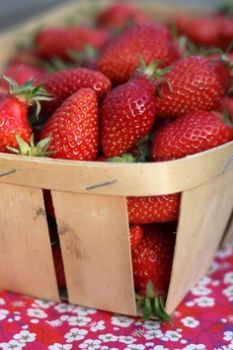 Hubby came home with a big basket of strawberries. They are ripe, in season from the local neighborhood growers.

They smell so good, sweet, sugary and delectable. Yum. I found this recipe on mywholefoodlife.com and I knew he would love them. It's so quick and easy to make I whipped up a batch. Yum.
Strawberry Creme Truffles
Ingredients
For the filling:
1 cup coconut butter
1 cup sliced strawberries
2 T maple syrup
For the chocolate:
1 cup dark chocolate chips Or RAW chocolate
3 T almond milk
Instructions
In a food processor, mix the filling ingredients together very well.
Using a cookie scoop or a spoon, drop small balls of the filling onto a lined baking sheet. If the filling seems to soft, stick it in the fridge for 15 minutes.
Stick the baking sheet, with all the formed balls in the freezer to firm up.
While the balls are firming up, melt the chocolate.
Using a double boiler method, melt the chocolate chips and the milk.
Stir constantly until all the chips are melted and the mixture is smooth.
Working quickly, using two forks, roll the balls into the chocolate and place them back onto the lined baking sheet.
Stick the finished balls back in the freezer to firm up. It should take about 30 to 60 minutes.
These can be stored in the fridge or freezer. They should keep for a couple weeks in the fridge and a few months in the freezer. If you store them in the freezer, they may be slightly hard. They should be perfect after a minute or two though. Enjoy!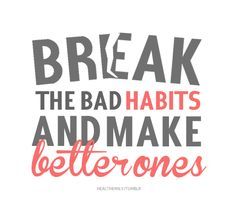 There is nothing bad in the ingredients. No MSG or things that create harsh side effects of intense cravings. You have to love the satisfaction of eating healthier treats.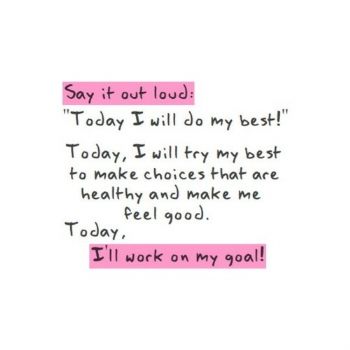 Hugs.