The beginning of the week is open to all sorts of possibilities. I thought it would just be a day where I'd do some laundry and other housework, but it turned into a day out with my mom instead.
I started the day out with my regular step on the scale. It said I was a pound and a half down! Woo Hoo! 'Bout time it released that weight.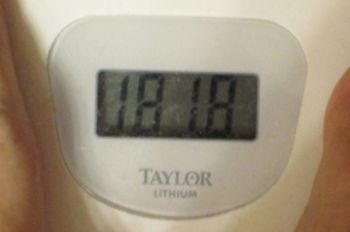 I had my regular fruit, vanilla yogurt, and oats for breakfast.
At the bus stop, the gulls were fighting and I got a shot of one of them.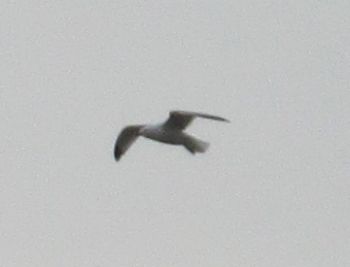 It was too cold for me to be motivated to take my morning walk, so I went inside instead.
Mid-morning I had some of that pasta salad, not knowing that my day was about to change plans.
Shortly after my pasta, my mom called and we went out. It was near lunchtime, so we hit up Panera. It's really salty, so I probably have sodium bloat for the week. I didn't eat the whole thing since I had that pasta salad shortly before. I left several bites of the salad and a few of the soup.
I got home shortly before the kids, with over 6,000 steps at that point, and had a granola bar to tide my late afternoon hunger.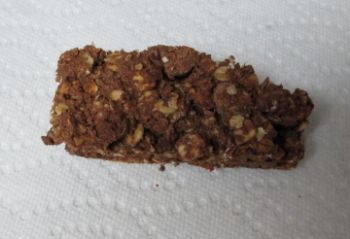 The kids decided on french toast for dinner. Strawberries were on sale, so we sliced them up. I had honey instead of maple syrup this time.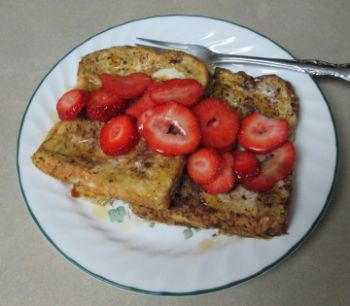 I'm enjoying not having to worry about what to make for dinner. I've been having the family decide on what's going to be our dinner plans. I may elaborate, but as long as the main idea is theirs, I have an easier time coming up with things to make. It can be a pain having to figure out day in and day out what to make.
I also knew that eventually the scale would shift. I've been getting a lot more exercise simply because of all the things that are needing to be done within walking distance.
Gardening soon...