Just another day in paradise!
Wednesday, April 09, 2014
At least I wish I was in paradise. I'm feeling like I need a vacation. Not from my routine. I'm loving that I'm on a losing streak and I find myself actually looking forward to the gym each day. I mean a vacation from work. Or at least I'm finding that I need something to look forward to and/or count down towards. When we made the decision that Jeff would stay home with the kids and we'd sell our house, we knew that month to month bills would be tight... and they are. We do live pay check to pay check. We knew that we'd not be able to go on a trip or vacation this year. In anticipation of that we got discounted tickets to our state amusement park- so we'd feel like we had something to do on the weekends with the kids. Now all I can think of is a vacation. Maybe we can do a cheap roadtrip. I do get hotel stays for free- but it's gas, etc. in getting there. Ah well... I'll just keep thinking about that...
Yesterday was kinda a carb heavy day for me. I had wheat pasta for lunch and rice with dinner. It's not often that I eat that many carbs. Today will be more veggie/fruit friendly. I'm doing better with my water intake. And another success for the day- even though the scale went up, it wasn't by much... and... I didn't freak out about it! That was my biggest fear with weighing daily. I know that your weight can fluctuate every day, but I was worried about how it would impact my overall outlook. I'm totally fine! I'm still doing good! I'm down 23 pounds total on this journey and more importantly, my lifestyle has changed! I feel good! I'm looking forward to my workouts! Life is great!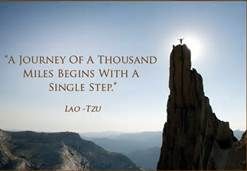 Ready, set, GO!


April 1st: 264.7
April 2nd: 264.1
April 3rd: 264.6
April 4th: 262
April 5th: 261.4
April 6th: 261.2
April 7th: 260.3

Goal: 263.7 YAY! Goal Met!
April 8th: 260.5
April 9th: 260.6
April 10th:
April 11th:
April 12th:
April 13th:
April 14th:

Goal: 262.7 NEW GOAL: 259.5
April 15th:
April 16th:
April 17th:
April 18th:
April 19th:
April 20th:
April 21st:

Goal: 261.7 NEW GOAL: 258.5
April 22nd:
April 23rd:
April 24th:
April 25th:
April 26th:
April 27th:
April 28th:

Goal: 260.7 NEW GOAL: 257.5
April 29th:
April 30th: