Tuesday, April 08, 2014
Due to viscosity(think pouring honey vs pouring alcohol ), drag forces and frontal resistance, water provides a resistance which is proportional to the effort

exerted against it.
fast movement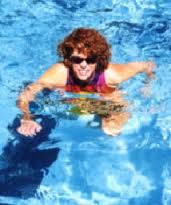 slower movement
Resistance in water ranges between 4 and 42 times greater than in air – depending on the speed of movement.
This makes water a natural and instantly-adjustable weight-training machine.

Unlike most land-based exercise, water provides resistance to the movement in all directions

, which allows all of these directions be used in the strengthening process.
Water's resistance can be increased with speed

and/or surface area,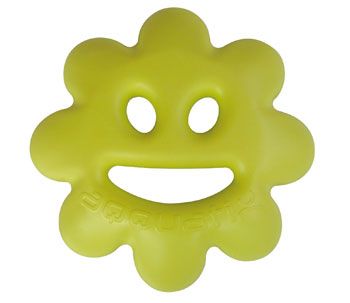 smiley toy used to increase resistance..............With the addition of water fitness equipment, such as buoyancy belt, webbed gloves, floats and foot-ware, resistance is increased to strengthen and tone muscles.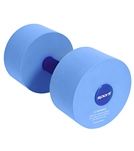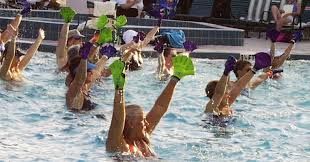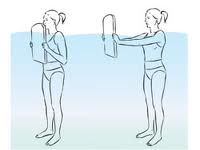 and the resistance is proportional to the effort required to move against it.