Tuesday, April 08, 2014
I change my furniture around more times than most. I never cease to amaze myself at coming up with a new different look! Tonight, I am off work, so I am just playing around with it. Here is one look I came up with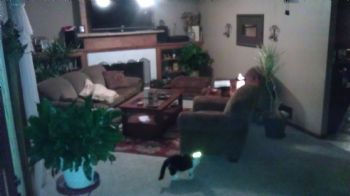 Everything is turned at an angle. Since we won't be using the fireplace for several month, if I wanted to, I could leave it like this for quite some time. This really does not do it justice in the least bit. Nor am I finished.
So come on over to my home and let me show it to you in person!
Here it is from another side. Still, you can not really appreciate the spaciousness it adds. It has a very open concept look now from once you enter the front door.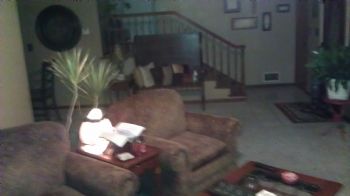 You can see my $10 pew from this angle! I always have to fit it in somewhere. I love my little pew!
Have a nice evening and go move some furniture. You won't BELIEVE how much work it is! This stuff is HEAVY!! Won't hubs be surprised as he walks in tomorrow! He said before he left, "how are you going to do it this time...oh never mind, I know it will look good and somehow you are able to make it all work".
Good night all!