Sheep, dogs, logs, snakes, creeks, fun
Sunday, April 06, 2014
Today my daughter and I went on a 9 mile run. We live in a rural area, about a bazillion miles from anywhere, really.
Around mile 2 we came across a snake. He was a vicious little fella, and he didn't like us messing with him. My daughter picked up a stick and pushed him out of the road so he wouldn't get smashed by a car. He bit the stick. But at least he ended up safe in the grass.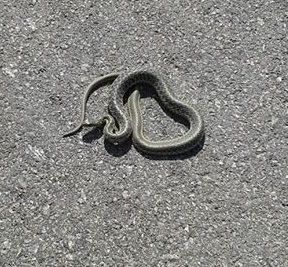 Then we ran on a little way, and we saw sheep, along with a couple of working sheep dogs (great pyranees). We stopped to pet the dogs. My daughter took a picture of the sheep.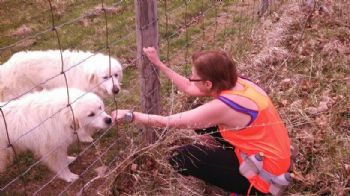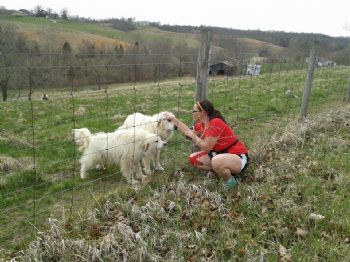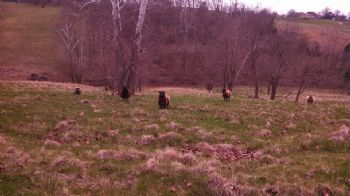 There were so many trees that looked perfect for playing. We stopped for a photo op in a Hobbit Hole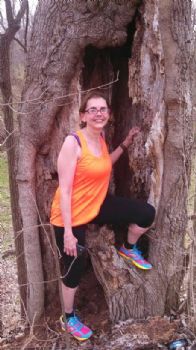 Then we played on a log, and I tried to act like I was balancing. I was holding on tightly to the fence post.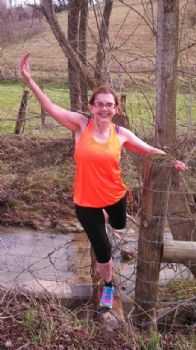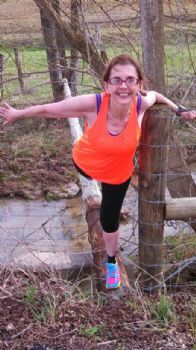 We saw 4 deer hop across the road in front of us, but we couldn't take a picture of them. They were too fast.
Then we played a little in the creek.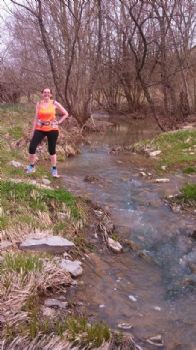 By the time we were done in the creek, it was getting late. We both had things to do. It was time to finish the run and go home.
By the time it was all said and done, we had run 9 (almost 9 1/2) miles, and we'd had a ton of fun. Today has been a happy day.