Sunday, April 06, 2014
My daughter will be leaving next week for training-she has changed careers and will be an Agricultural Inspector for US Customs on the NY/Canadian border. Since she will be in Maryland for her birthday we are having her party today--she requested a Ho-ho cake..new recipe here is the finished product!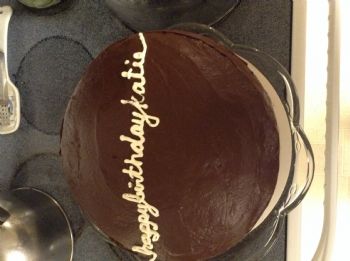 Hope it's good--it's dark chocolate cake with a whoopie filling and chocolate ganache top.