Thursday, April 03, 2014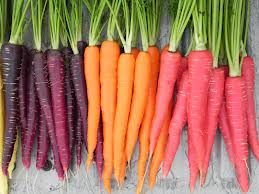 I'm looking forward to a break from work. I'm excited about having some free time and I was thinking of ways to nourish my soul and my mind (in addition to all the ways I use Spark to nourish my body). I applied to be a member of a book club and they rejected me. I felt so ashamed and dismissed. I had really wanted to join this group and thought it would be a perfect match for me. But I was wrong. They said that there was not enough commonality. Oh--I was passive and polite. I wanted to scream "But I have a Ph.D. in English" or "I TEACH English at the university by the way"
I felt hurt. On my way home from work today I desperately wanted to take a detour to a store that sells sweet things that I crave. But I kept Spark People in mind. I kept my body in mind. I drove straight home and enjoyed a sweet tangerine instead.
I am going to try to dwell on the positive: I really love my on-line life of supportive people and fascinating people and deeply wonderful people. The book club? Could it be that I was a little too fat for them? I hate to think that---I really hate to think that. Could it be that I was TOO modest and that they prefer people who are full of themselves? I will never know....
I don't always get along well with others of late. I think that is a decent appraisal. I spent my childhood trying to get along well with others. My parents thought it was the highest standard in a society--do not rock any boats; do not have any opinions that will not be universally agreed with; never argue with anyone about politics, religion, or ANY THING. In the name of politeness and good etiquette, I used to nod politely all the time. Always acknowledge that somebody has a good point to make.
My weight loss really started when I became MORE myself: ready to speak my mind; not willing to nod my head and agree to things that I felt were odious or distasteful. I know that being a person with a personality will mean that I will get rejected from time to time. And I will learn to be more careful about being inclusive with other people WITHOUT betraying myself.