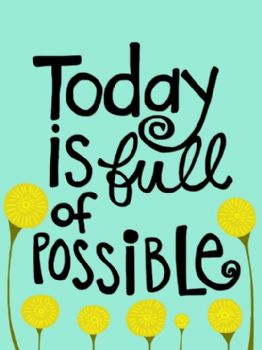 Today is full of Possible. Yesterday was so AMAZING. I got so much done and I had enough energy to go for a hard walk.

It is one of my favorite walks, down a steep hill to the nature preserve. The walk takes hubby and I to a path by a small lake tucked in the hillside. The geese were talking yesterday with the males competing for the females attention. It was so beautiful out. Lots of sunshine and fresh clean air to fill the lungs.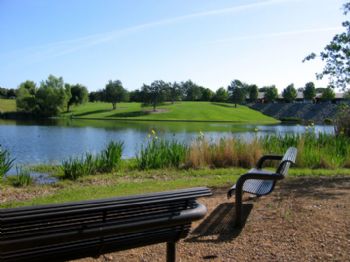 My walking improved even more on this hike.

I made it up and down the large, long hill much easier than I have in the past. I didn't feel exhausted when I was done. I ended the day with 10,000 precious steps.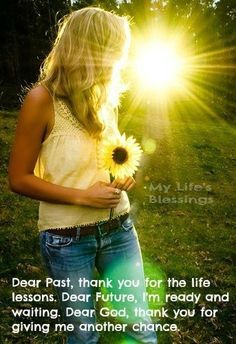 I am who I am because of choice. I chose to change my diet. I chose to listen to my heart. Breakfast was my Amazing Energizing green juice. It's the stuff that is making me feel so much healthier.

I love the stuff. Then it was off to Physical therapy where I am learning how to work internal accessory muscles to strengthen the back.
In the morning I cleaned the house while hubby went for a bike ride. Then I made a big Mexican Wild Rice Salad for dinner.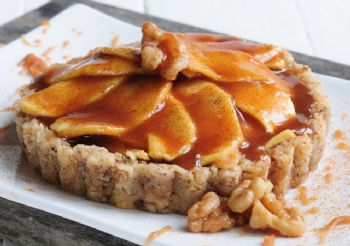 Dessert was a fresh Apple Pie with a walnut crust. So yummy. I got the recipe here.
www.rawmazing.com/raw-ap
ple-pie/
The walnut crust came out tasting delicious. They filling was so yummy, the perfect texture and flavors. What a great treat to end the day.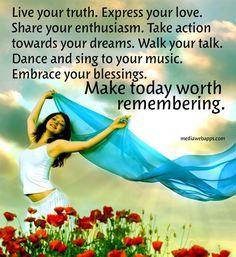 The scale moved down another pound !!! My shorts I purchased the other month, well don't fit anymore. They keep sliding down.

The other day hubby and I went in to the pet store to get a large bag of bird seed, cat food, and cat toys. When we checked out I had the two bags of cat food in my hands which were about 5 pounds or more each. Then she tossed the 25 pound bag of bird seed into my arms. GASP. I caught it and carried it out to the car. Normally before my streak I would struggle to carry a 5 pound bag. It blew me away that I have improved so much that I could carry so much weight.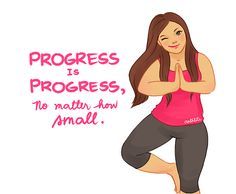 Waving bye.

I got to run. I have things to do. . . What amazing changes can happen when you feed your body right. I am making progress in my battle against multiple sclerosis. I am full of possibilities. I am doing. Here's to celebrating the many small victories.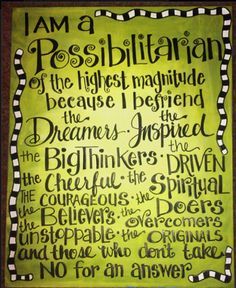 XOXO