Just got home from a little over a week of time away from endurance training. No internet access other than my iPhone, so I stayed away from Sparkpeople, too. Though I wasn't training, I got lots of real world exercise.
I have a small manufactured home out in the country which sits on 3 acres of land.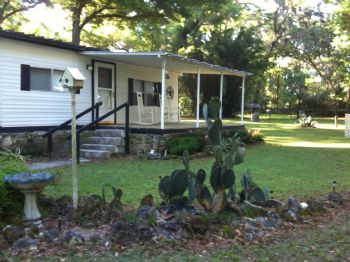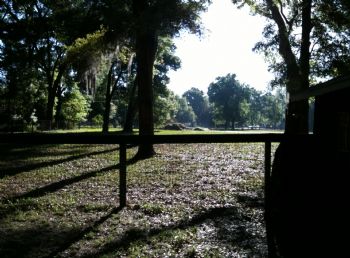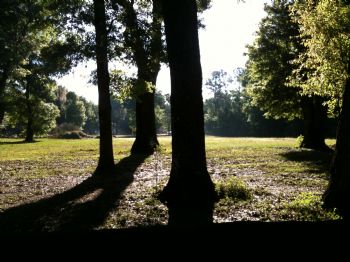 I spent a good deal of time pressure washing my rear deck, clearing brush, sawing firewood with a chainsaw, and mowing all of the land. OK, I used a riding mower, but still.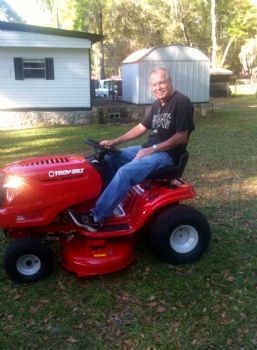 I kept busy and got sore in new places. I was staying away from my usual environnment, where I run and train. I tried not to think too much about my missed 70.3 race this past Saturday, and did okay with that. I did check the results page with my iPhone. I noted that there were no entries in my AG. Darn it, I would have made 1st place just by showing up and finishing.
The doc did advise I not do this half ironman distance, so I begrudgingly took his advice. I haven't yet seen him for a follow up visit but I feel okay, but a little weaker than usual for a few days. Perhaps I was just overtrained and needed to take some time off. The type of work I have been doing is not the type that keeps my heart rate elevated for extended periods of time, but was good exercise nevertheless. I could rest when I felt like it.
We've also been out walking a lot as well, visiting the local shopping areas and flea markets.
So, for the most part I am not feeling too bad for myself. I got overzealous and trained too hard, and probably didn't drink and fuel as well as I thought I had.
I'm going to bet back to training now, slowly building up my mileage. I have a half marathon trail run on schedule and an Olympic triathlon in a couple of months, so I need to work my way back to sufficient readiness for those two events.
I'll blog again as my training increases and let y'all know how I'm doing.
Thanks for reading and have a great day!