Saturday, March 22, 2014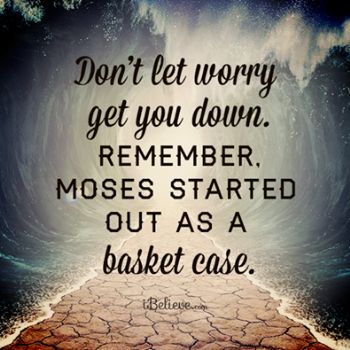 I love this because it reminds me that even great people started out, or ended up at some point, in a place where everything seemed crazy and lost and they didn't know what to do. So many time recently I have felt like a basket case. So when I feel like that, where do I turn? I turn to food of course. I'm staying for a little while in my son's house, and there is high calorie things and they eat out a lot. I had a hard time getting the foods I needed, and I also really liked their foods. I spent almost 5 weeks in a hospital starting on Halloween for a stroke, and the main thing to look forward to was food.
The past couple of weeks I've done better. I finally have my car here, and can drive on my NM license and finally passed the Texas driving test and others yesterday so I am official. I'm getting out more and getting foods that are better for me. I started seeing a counselor I really like the other day. I have 5 free sessions on my Employee Assistance Program and then I'll see. They gave me 2 names at the HRDirect for my company and I couldn't find much about either. The first was too far away. So I ended up with the 2nd, not sure how it would work. It turned out to be a great fit for me. I think these things are helping me, but Is still have so far to go and so much work to do. And I know that any day now I could fall back into the pit of overeating. So I'm going to work at one day at a time to keep this going. I did it before, then problems at my place before the stroke in another state, and then going through this when EVERYTHING just about had changed really threw me off my game. So I have to take it one day at a time because I know the crisis isn't over yet. For today I'm going to do the best I can.