Thursday, March 20, 2014
I risk jinxing myself but I am going to say that the past week has been a really GREAT one! I've been making much better food choices, tracking my food most days, drinking water, Zumba, Bodyjam, interval training, 10000 step days, glow getter days, tracking my fitness, daily bible study, and sticking to my Lenten sacrifice of not voicing my opinion or giving advice to my children unless it is asked for.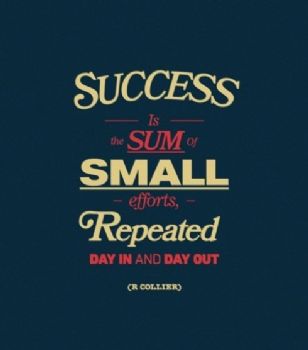 Everything I did in the past week that made it a great week was a small step that started with making a choice. The power to make the healthiest choice is mine and mine alone.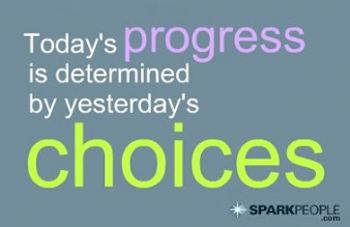 This certainly didn't happen overnight! I've been at this for quite a while now and with every step forward, it seemed as though there were 2 backwards but I have chosen to focus on the positive steps forward.
I have begun to give myself permission to celebrate the small victories along the way. I am paying attention to my body and even if I don't see changes in the mirror or the scale, I know that Zumba isn't as hard and I can run for a longer period of time and I have more energy and am more positive about my life. I know that I am eating fish more than I ever have and I have fresh asparagus in my refrigerator right now. I know that I'm not taking any shortcuts by trying a new fad diet and I am challenging myself to do better because I deserve better.
There are a lot of us right now who are a little panicked because spring is coming.....I'm deciding right now to let it go. To relax and truly enjoy the changes I am making in my life. There are no do-overs and spring is coming whether I weigh what my head says I should or not.
For now, I am enjoying challenging my body to engage in new, fun and challenging forms of movement!!!
HAPPY FIRST DAY OF SPRING!!!!!