Tracked my meals. [ x ] (Current streak: 2 days)
Stayed within my calories (6 days a week). [ x ] (Current streak: 2 days)
Didn't binge. [ x ] (Current streak: 2 days)
Went for a walk (6 days a week). [ x ] (Current streak: 2 days)
Took the stairs instead of the elevator. [ x ] (Current streak: 36 days)
Today I ate: 1,734 calories
Today I burned: 320 calories
Daily calorie differential: -400 calories
I'm moving on from my setbacks and I feel great! It's moments like these that define us: we can either let our mistakes get us down and give up on our goals altogether, or we can put up a fight and decide to keep working hard for our dreams despite our imperfections :) That's what I'm doing.
Here are a few pictures from today: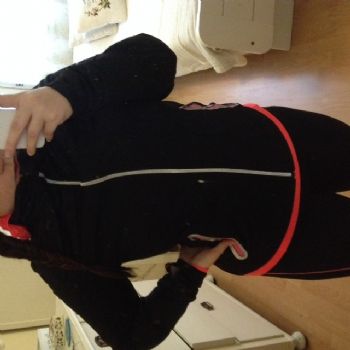 Ready for my walk early this morning. (I don't know why the picture comes out sideways when I post it here! You'll just have to tilt your head ;D )
My lunch!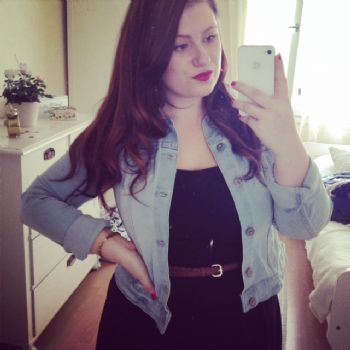 Me and my new denim jacket! It feels like spring :)
Thanks for all the support on my last blog! I really appreciate your kind and encouraging comments! You're the best. xoxo