Monday, March 17, 2014
Hi SparkBuddies,
Yep, you all were right, there was NO need to be nervous and I did just fine. In fact, I beat my previous time by 1 min and a few seconds. HA! Itís still a win in my eyes, even though it wasnít very much. My legs are still pretty sore, but overall, Iím feeling really good and am proud of myself for trying as hard as I did. I'm glad I did it and I'm even thinking of doing another one in April.
This was me pretending to be nervous and scared. HA!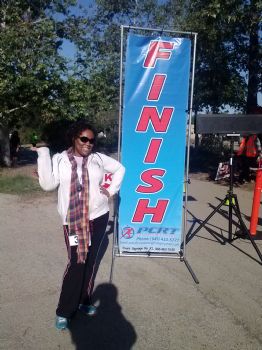 5k Time 2013 - 47:17
5k Time 2014 - 46:09