Sunday, March 16, 2014
Today is day 23 on Advocare. Tomorrow i will weigh n measure myself. As of last week i'm down 9 lbs n 15 inches :). I'm so excited and happy on this program,its a learning process for me,life is,everyday is a new adventure. Plus it looks this week the temps might be spring like. I cant wait to go for a bike rie,or to see ground instead of snow and ice.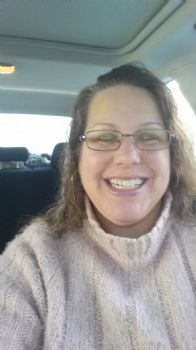 This is me ready for work,i hate driving with a heavy winter coat on,so i always wear heavy sweaters over my work clothes.