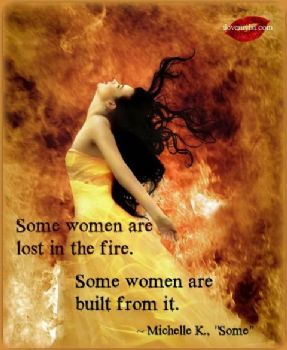 Some Women are lost in the fire. Some women are BUILT from it. Too often life dishes out super challenging times. Will we get tarnished from it or LEARN TO SHINE and Rise ABOVE?
The choice is ours.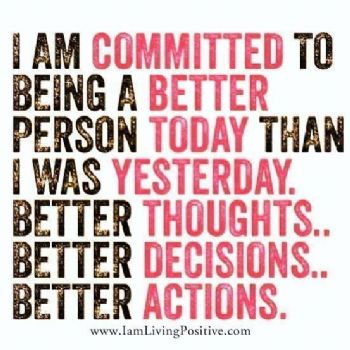 I am committed to being a better person each day I live. Consciously I choose things that support my journey. I am not perfect, I just keep trying to improve myself a little bit at a time.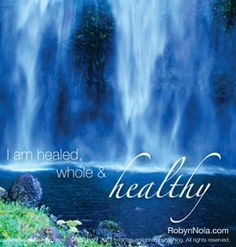 I continue on drinking the RDA packed, nutrient rich juice that I named Soylent Green. Each day I find unexpected benefits. Things I never dreamed about writing about. Yesterday I did a Leslie Sampson Walking workout. Normally kickbacks are hard for me. It's hard to make my legs move in that manner. WALK, WALK, WALK, WALK.

My legs used to feel heavy, hard to control when I did them. Yesterday, it was so much easier. I did the whole workout without stopping. I felt like I could of done another mile. I am pleased. The workout felt so much easier than before regularly drinking the juice. It feels like things are improving in me. I have spots that itch inside, like there is a healing process going on. I still continue to eat meals and food with this. I am not juice fasting.
The last few days have been challenging. Dear Hubby has been in a bad mood.

Normally when he is in a bad mood (we all have our days) it affects my health. The MS reacts by creating almost a mini-flare. The STRESS causes it to act up to the point where I can't move without help. I end up needing more sleep and I feel crappy weak for a week. Well since drinking the juice my MOOD IS UPLIFTED. I didn't realize he wasn't talking to me yesterday for a few hours. I kept hugging and talking to him normally. His lips were clamped tight. It didn't bring me down ! I remained CHEERFUL, UPLIFTED, HAPPY !!! That is a big time high 5, amazing improvement for me. While it's a hypothesis, I believe that the high vitamin B content of the juice is what made me stay cheerful and positive. Good things are happening in my brain. Not only did I get my workout in and worked in the garden, I stayed cheerful during a sad time. His bad mood passed by evening, it just couldn't hold up when I was so loving.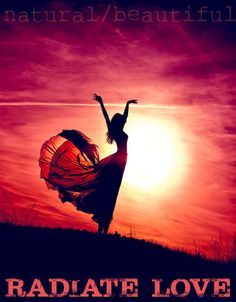 In the evening I walked away from the TV. I went and hit the mat. I did a 73 min. Yin Yoga workout from doyogawithme.com It's a free workout that is filmed by the ocean in British Canada. Oh, it's so beautiful to be transported to a wonderful location when you workout. It put me in the zen zone, all peaceful, blissed out.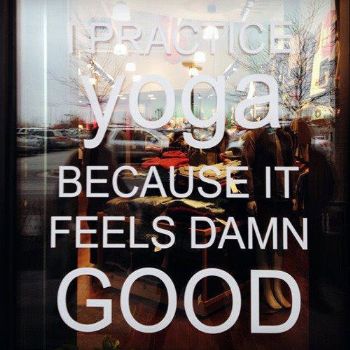 Day 7 and I am thrilled with the results so far of my nutrient dense, RDA juice experiment. I feel great. The transformation that has happened and continues to happen is so amazing.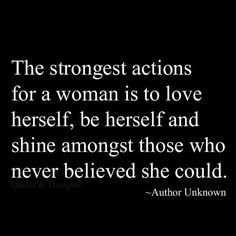 Here is one version of the green juice I am drinking. I have a second recipe that I have yet to post that is even more nutritious.
SOYLENT GREEN Protein Juice 44.7 grams of plant protein !
1 cup wheat grass juice. I grow my own outside. Use an Omega Juicer or a wheat grass juicer to juice it.
1 handful of collard greens about 1 cup of leaves or more.
1 handful of kale greens about 3 cups
1 handful of parsley greens. Around a cup fresh or bunch of parsley fresh.
1 clove garlic
1 lemon. Add some lemon peel in for extra nutrition.
3 large fresh turmeric roots. Can used dried. Powerful anti-oxidant.
1 knob of fresh ginger or to taste.
dash of black pepper
1 sweet potato
1 Tbs. MCT oil from health food store. Helps with memory & strength.
1 T. Lecithin from health food store. Optional.
4 large handfuls of Mint. About 4 cups
Dash of cayenne pepper. Optional.
It makes about a quart of juice. A little MCT oil helps the phytonutrients absorption as does the black pepper. In addition they create a creamy flavor that is very pleasant. Ginger and Turmeric are very powerful antioxidants which boost the immune system and help with pain. Lemon, ginger, and mint help with the flavor so you don't taste the greens. Play around with the ratio of lemon, ginger, and mint. The mint I purchase in a large bag from the Asian market for $1.50. Mints have many healing properties. You could also experiment using Lemon Balm or Lemon Grass as a flavoring. Fresh is best for the herbs, but you could always try dried. Cayenne helps to improve circulation as well as warm you up if your cold.
XOXO