Daddy, Food, Gain and Thank you

Wednesday, March 12, 2014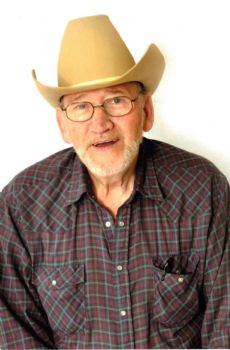 My Daddy - Hunter Thomas
Where do I start?....My Daddy is gone. He left this world at 11:45 am on Monday the 10th of March 2014. His service will be Saturday the 15th as he wanted to be cremated and that takes a couple of days and it can't be done till we get the death certificate and that takes a couple of days too. The support I have received has been phenomenal. You Spark folks are simply the best. I've gotten so many goodies and condolences and thinking of you notes that it has really helped me through this. I wish I could respond to each individually but I'm just not up to that yet. Know that I am reading them all and every single note means a huge deal to me. Thank you ALL so much for caring about me and my family. I hope to be back in the Spark world very soon.
Next – well – what's one of the things that goes along with a good ole southern grieving family time (probably everywhere really) well – it's food…people don't know how to help and they really want to…so they bring food…lots and lots and LOTS of food. Lots of really good food that I don't usually eat….and I am not supposed to eat with my diabetes…like pies and cookies and cakes and on and on and on…..Well, I've been eating it the last few days and I've gained a ton – 9 pounds – A little of it may be water weight but most of it is good old fashion fat. And I really paid for it today – my sugar skyrocketed to over twice my normal reading…I got so dizzy and felt so ill that I won't be eating like that again…I gave most of the food to my mother in law – I kept some chicken and some luncheon meat trays but will not be eating any more of what ran my sugar so high and piled on so much weight. I have been exercising a little, not much, but a little…I hope to get back in to the swing of that soon too. It's hard for me to see that I have gained so much weight so fast. I don't want to let anyone down. I just lost control over the last 50 some hours. I am only human and I reverted to my old comfort foods the last night I spent with Daddy in the nursing home. And also when he died the nursing home brought in a tray of food for those of us that were there…cookies and brownies! The thing is – it really wasn't comforting…it was depressing. I knew as I was eating it what I was doing to myself and my health and I hated myself for it. The same feeling came over me today as I was eating the food that my neighbors had brought. I kept thinking "why am I doing this…it is not helping me to feel any better"…then I got terribly sick from it because it ran my sugar so high! I have learned my lesson…I simply can NOT deviate that far from my plan, my body simply can't handle it anymore. At least I have learned that so called comfort food doesn't really comfort me anymore…took me three days to figure it out, but at least I stopped before a huge amount of damage was done. I will lose the weight soon and be back to my old self…I must do this for myself, I have come too far to let go now.
So I do not believe in "restarting" only in continuing, I hit a bump in the road but it was the biggest bump I've ever had to deal with. I have had my fall and now I have gotten back up and am continuing on my journey to a healthier weight and life in general. It will be another short while before I am up to Sparking on as much of a schedule as I used to but I will be back soon, in the meantime, I am logging in every day and reading all my messages, and if any of my teams or friends needs me just give me a yell on Spark mail…I check that several times a day.
Thanks and BIG HUGS to you all