My March Challenge
Saturday, March 08, 2014
I didn't realize how unhealthy my relationship with the scale was until this morning when I was about to get out of bed this morning.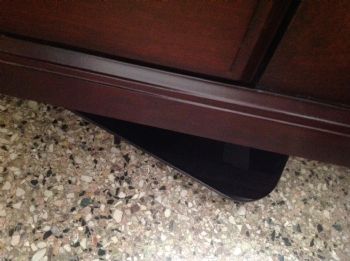 A corner of the scale was poking out from underneath my bed and I could have sworn I heard it say "Come on, you know you can't help but be curious to see how you did this past week."
Every Saturday morning without fail, before I have anything to eat or drink, I weigh myself. I could have had the worst week with food and exercise but I still want to see if I was lucky enough to not have gained much. Or I could have had the most perfect week with diet and exercise and feel confident that I will do great on the scale but only lost 1 pound, devastating. As I write this I'm realizing that weighing myself is probably one the things if not the thing I can do consistently gain or lose. So for the month of March I will not weigh myself until the end of the fourth week. I've even took extra measures. I put a post-it note on it that reads " NO WEIGHING IN MARCH" LOL.