Thursday, March 06, 2014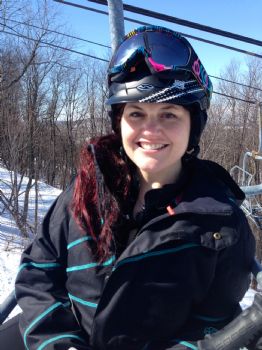 Admittedly, there have been some days recently that I didn't want to get out of bed
Today was one of those days
But I did it anyway
I figured I would just try to find a reason to smile. The best way I know to do that in winter is to put on a pair of skis and point myself downhill. Today I am happy to say it worked.
Lovely bluebird day
Sunny, warm (for winter anyway) and not many people out.
Deep breath, skis on and just committed to the hill.
Hours passed and now here I am resting at home, exhausted.
Exhausted but smiling :-)