Sunday, March 02, 2014
It's offficial!!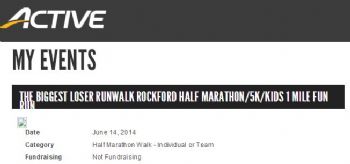 It's a little hard to see but I am registered for a half in June!
I'm excited to prove to myself and others that I can do it! The amount of people in my life that are telling me I shouldn't set my goal at a half is shameful, but I am going to love proving them WRONG! Bring it!