Thursday, February 27, 2014
I got up this morning, took out my bike, rode to breakfast, and got a 'lil bonus cross training in. The beauty is that I got my quads fired up. That's great since the last two Half Marathons left me with DOMS specifically aimed at my quads. I'm biking tomorrow as well.
Feeling positive about the Excalibur 10 Miler on Sunday!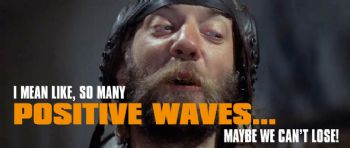 (See Kelly's Heroes! Donald Sutherland rocks it!)