Frustrated
Insecure
Neurotic
Emotional
Yep, that's me, I'm FINE...
Frustrated... with weight gain, binge eating, lack of exercise and my bad attitude about all of it. I have no one to blame but myself.
Insecure... about my body. I haven't felt this bad about myself... ever. My clothes don't fit right, I had to buy jeans and dress pants that are 2 sizes bigger than I've been wearing for the last year and a half.
Neurotic... about things going on in my personal life. It's been a big cause of the weight gain, which stresses me out even more, which leads to more binge eating... yeah, you get it.
Emotional and exhausted... about all of it. It's an ugly cycle, and I'm trying to break it.
I have a plan. I know, I ALWAYS have a plan, but I feel like if I don't *plan* to fix it, I'll just get worse. I can't promise that I'll stick with the plan, but I have to have one. My SiL and I have devised a food and exercise plan for the next 6 weeks, and we're going to do it together. Six weeks will get me to the first weekend of April and hopefully some good weather. Six weeks is long enough to make a difference, but not too long that it's overwhelming me.
I know you're all tired of hearing me complain and probably wondering why I just don't STOP all the nonsense! I'm wondering that myself. I thought I had gotten past emotional eating, eating when I'm bored, and eating out of frustration...
I guess I'll always be the fat girl inside, no matter who much my physical body shrinks. I'll always have those mental demons to fight. My friend ADVENTURSEEKER told me that I may not be able to control things going on around me, but I can control the food I put in my mouth. She's absolutely right!
I need to get it under control, and I WILL get it under control... I do NOT want to be HER...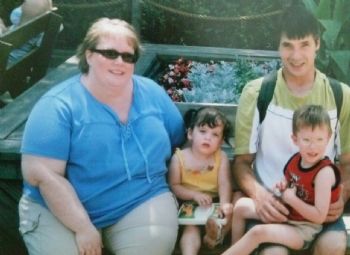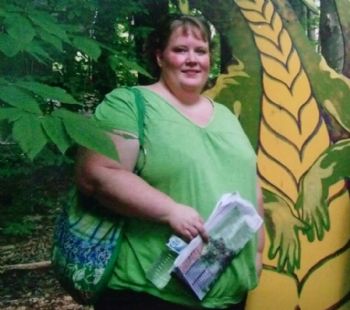 I want to be ME!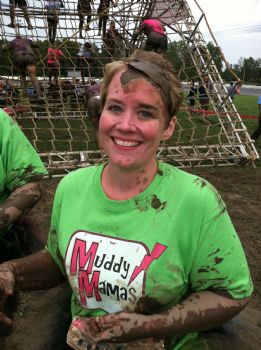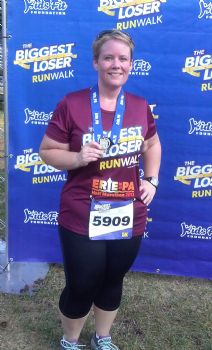 I want to be happy again. I want to be healthy again. I want to be proud of myself again.
And I will be.