New England and the Cat Days of Winter
Saturday, February 22, 2014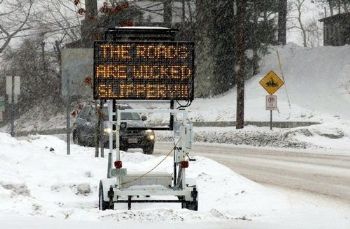 I didn't grow up in New England, but I've lived here a long time and my kids grew up here. It can be glorious in the winter. On Wednesday I went XC In New Hampshire.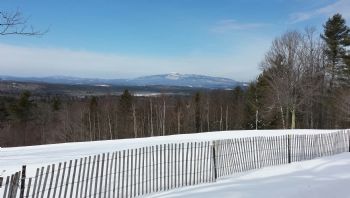 It is February vacation week here (a true new England tradition) so there were lots of kids on the trails. We had just gotten 3 inches of snow the night before. The sun was shining and the pristine snow was sparkling. The sky was a brilliant dark blue that you ONLY see on these special winter days. (The pic doesn't capture it) It was in the 30's and some were skiing in short sleeves. It made me think of times when my kids were little - skating and playing pond hockey - sledding and skiing. On the drive home the winter wonderland had turned into ugly brown road grime. Yesterday I woke up to 2 inches of slush and rain/sleet coming down. The glorious days don't happen all of the time. Especially, by late February and March I get tired of winter. I was thinking today that these are the dog days of winter, but then I wondered what they should be called and I came up with the cat days, because you just want to curl up in a ball and look out the window.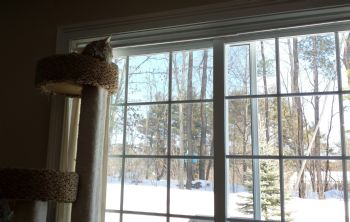 Going out to walk the dogs this morning the sidewalk was a sheet of ice. In the field, the snow was crusted. I had to hobble over the trail I made or if I get off the path I break thru the crust up to mid thigh. Yep, I'm ready for spring. Gotta light a fire under my rear and get through these cat days.