Wednesday, February 19, 2014
I have let fear rule my life in many ways. I'm not a person who spontaneously steps outside her comfort zone. I find that the longer I am on this journey to a healthier lifestyle that I am pushing myself to not let fear of what someone else might think or the fear of failure stop me from trying new things.
What good does it do to eat healthier and increase my energy and endurance if I don't stretch myself in other areas of my life? Even if I get down to my ideal weight and reach a higher fitness I have to push past fear to truly be who I am meant to be.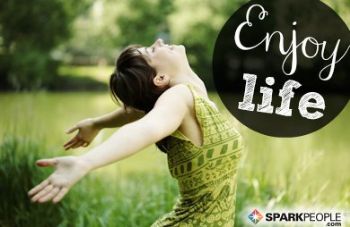 I heard someone say that unhappiness often comes when we look too much, too long or too hard at what we don't have. I would add that it also comes from focusing on "I can't" and the truth is that fear is the only thing holding me back.
TAKE A CHANCE....try a new exercise class, talk to a new person, go to a movie by yourself......whatever is holding you back from living your life to the fullest.