Tuesday, February 18, 2014
There is a lot of snow and so many birds today! I counted four pairs of cardinals. I tried to take these pictures out of my window and they are not the best. I hope you can get a glimpse of a cardinal at the feeder and in the pine tree. We are going to have to replace the feeder come spring. It has taken a beating. Pictures are on my gallery page also. May get a better view there.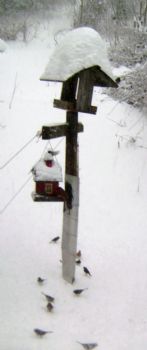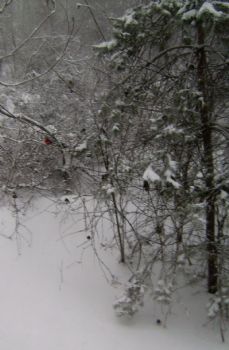 Schools in the area are mostly closed. Some a distance away are on delay. The weather man says it will be in the 40's tomorrow. That is so hard to believe! But, this is February and we usually do have some crazy stuff going on here.
Be safe out there!