It was a lazy day full of excuses for why I wasn't going for a walk and cleaning the house like I should have. I had to wait for a package, and you know how the moment you start a project is the time the door rings. The package didn't show up until the after noon, I could have gotten plenty done. The snow was being plowed when I was out at the bus stop, so I wasn't going to follow it up the path in the park. That was dumb excuse #2. I was waiting for mom to call me and tell me when she got dad home. Bad excuse #3. My daughter was home sick, although she needs little taking care of anymore at age 9. Bad excuse #4. So I got nothing done, besides setting my bed up, the package was a bed frame.
I still had breakfast, it's a habit now. I wanted strawberries instead of mixed berries.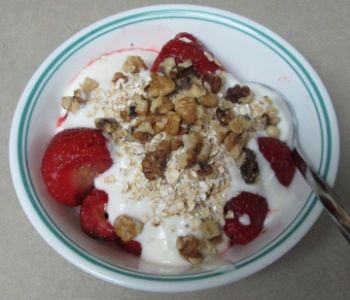 Lunch was a pull whatever out of the fridge kind of day, I finished the pizza.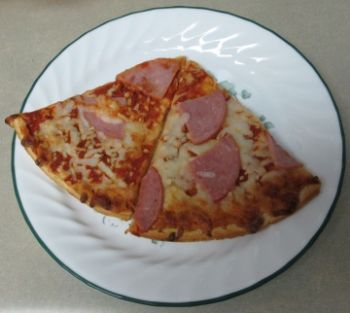 Dinner was not though of ahead of time. My daughter asked for corn dogs and the boys ended up with more pizza. My daughter also said we should have corn with the corn dogs (not her first pick though, french fries was the first choice).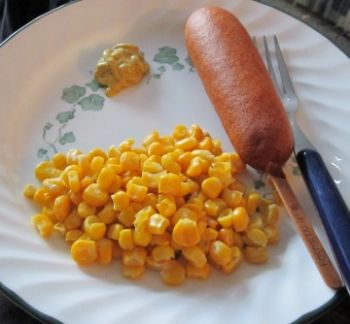 My husband finally brought home the strawberries I asked for earlier this week. I split one of the cartons with the kids.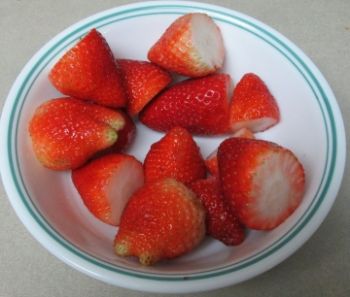 I wanted cookies, so I had some.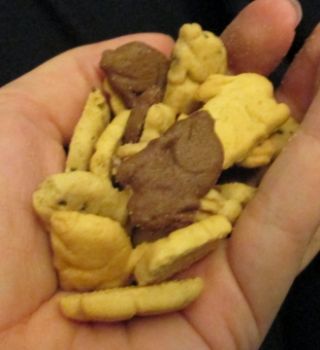 Even though it was an excuse filled day, that doesn't mean that my food choices were all that horrible. Yes, it could have been better, but in the right portions, it's still a fit into a diet.
Dad did get home. He's supposed to eat mushy stuff for a while until his insides are cooperating again.
Friday should be a better day.