I knew that I hadn't blogged in a while, but I hadn't realized that it had been 2 weeks! I just reread my last post about this being a lifestyle change. Man, this is hard to wrap my head around, but I think that I'm getting there.

Yesterday was not a good day for me, sick with a cold and feeling down. I ate too much crap and then my stomach felt bad too. I woke up this morning feeling better and more determined. I've been reading about not eating wheat and dairy. I am deciding to publicly make this commitment to no wheat and no dairy for 2 weeks.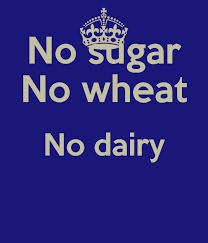 I know that it will be hard.
It won't be that special time of the month, so that should help.
I've told my family and some think it's good and some think it's stupid (the teenagers).
Doctor Oz has a 2 week diet that has no wheat and no dairy so I'm just going to try that. Here's a link to a one page information sheet about it.
blog.doctoroz.com/dr-oz-
blog/dr-oz-answers-frequen
tly-asked-questions-on-the
-two-week-rapid-weight-loss-plan
When I first heard about it, I thought, "no way!" but I have so many symptoms that I believe are being caused by wheat and dairy that I'm willing to give it a try.
My idea is that I'll give it my all for 2 weeks, and if I'm not feeling better, then okay. I gave it a try, no harm done. But I'm hoping that my stomach problems, congestion and mental fog will go away and that I will be motivated to continue.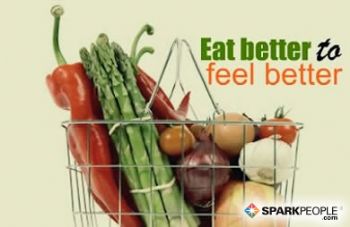 So here is my pledge:
1. I will eat no wheat, no dairy and no artificial sweetners (good-bye diet coke!)
2. I will eat 2 servings of fruit and 3 servings of veggies a day.
3. I will switch from coffee to green tea.
4. I will eliminate white sugar. (oh lord)
5. I will blog about my results here on sparkpeople and be REAL! No fakey, lovey dovey, baloney.
Check back with me and help to keep me accountable!
thanks!