Thursday, February 13, 2014
My brother drove me to my neurology appt today, in a snowstorm. His driving was fine but I was ready to cancel the appt before we even left the house. I hate traveling in snowy weather. I was sooo glad when we made it back home.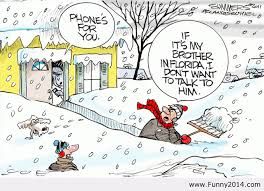 Just before we got home, my brother commented that he was not going to use the snowblower on the driveway until this storm passed and it stopped snowing. Then as we got to the driveway...we see his wife out with the snowblower...lol
Boy, she could not get enough hot tea to drink when she was done.