Thursday, February 13, 2014
Well...I downloaded the smartphone app and have been tracking my food all day. I also got 30 minutes of step aerobics in on the Wii Fit Plus. I was amazed that 2 tbsp of olive oil had more calories than the 6 oz of skinless chicken strips that I ate for dinner.
I tried a new side dish that I saw on Dr. Oz - cabbage steaks. They were delicious! (but also what I used the olive oil on).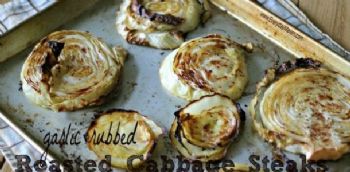 Feeling pretty good today mood wise and can feel things going more and more toward the healthy side. My family and I leave for Orlando, FL and Disney World in 10 days and I hope to lose another 2 or 3 pounds before then. My main focus right now is to get to bed earlier and not eat after 8PM (I'm guilty of staying up until 12-1AM and snacking during this time). I'm on a Spark! run of 3 days so far of getting to bed by 11PM and haven't eaten at night for that same amount of time. I look forward to letting you all know how that goes.
I watched a great motivational video on YouTube today
www.youtube.com/watch?v=
zv5w2O0G9KM
called, "It's Possible" - it inspired me to get off the couch and do 30 min of cardio.
Thanks again for reading. Hope you had a good day as well.