Our Snowy Day
Thursday, February 13, 2014
We don't get big snows here in North Carolina, at least we didn't until this year. This week it made up for past years and we have 12 inches of snow. The following pictures are some for the records here.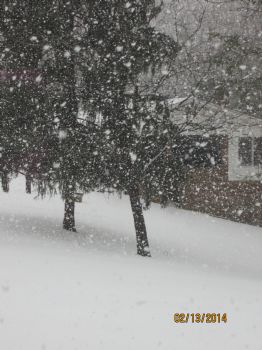 This one was taken from inside our home looking at our next door neighbor's house this morning around 11:00.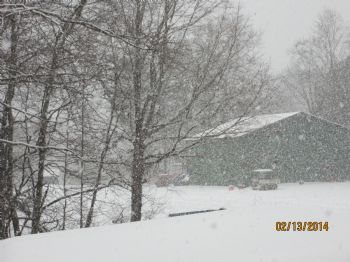 The one above is of the maintenance building at the golf course in back of our house which is only 800 feet from our house.
This last one was this afternoon around 4:00 when the snow finally quit falling. My grandsons were having some "fast" fun in the snow.
I managed to get some inside exercise today using my recumbent bike and a SP workout video. I would have loved being out playing in the snow. Maybe tomorrow?