Thursday, February 13, 2014
The sun is beginning to peek through the clouds, and the temperature has risen above freezing, so the snow won't last long! My dog, Noah, accompanied me early this morning to go feed Belle, and to enjoy the gorgeous scenery. We just don't get snow that often here, so this winter landscape is such a treat!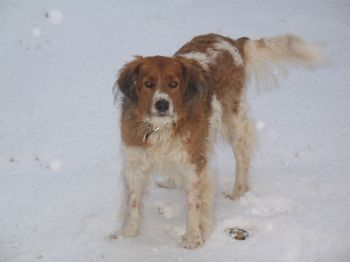 Belle wasn't sure just what to make of this white stuff either; she has been hunkered down in her stall for two days, but decided to kick up her heels in it this morning.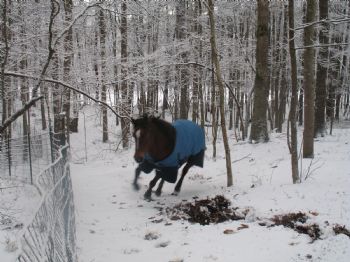 Our driveway and country road stayed covered in snow longer than most around here.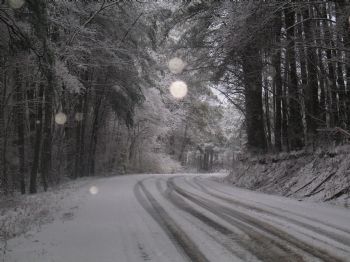 Any house looks better in snow!
Time to go visit our grandson and help build a snowman before it's all gone!