Wednesday, February 12, 2014
The weather has been atrocious today with torrential rain & very strong winds. I actually got blown from one lane to another on the motorway going to work. Decided to go a different way home. Part of the roof from our little gazebo has come off so we will have to decide whether we fix it again or completely demolish it. Decisions decisions!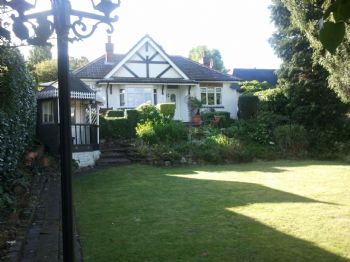 You can see the gazebo on the left hand side of the picture by the steps.