Hi All Sparkfriends,
This night I woke up at around 4am, and was up until 5am I think. I'm not sure why I woke up, there are a couple of things on my mind, but they are not so stressy that I would expect to wake up.
Maybe the workers out there, cleaning up the streets. It was snowing tonight, and in Austria when it snows at night, the brigades clean up the streets, so by 5-6 am, everything is clean and ready to be driven.
I also had an interesting dream, with a sudden twist, maybe I got surprised, and that woke me up...
I tried just to stay still in my bed, and don't read e-mails or engadget.com on my phone, nor watch the clock on our Philips wake-up light. I was bit warm, but not hot by any means.
Here in Austria, it's still winter with snow: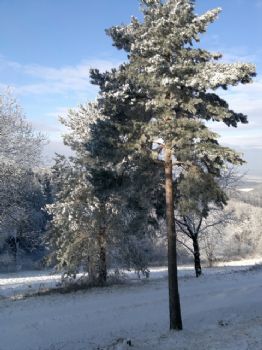 I'm not sure what is the best strategy to do when I wake up in the middle of the night.
Shall I get up and do something in another room?
Shall I take a cold shower (to lower my body temperature)?
Shall I air the room?
Shall I read something boring on my kindle paperwhite in the bed?
I have read many type of tips and advice on the net, but I'd be interested, what do you do when you wake up at night?
What do you suggest?
All tips are welcome!