Monday, February 10, 2014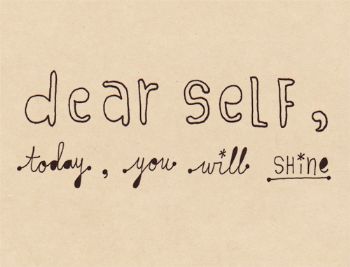 I challenge my friends to write a letter to themselves, include your hopes, your dreams, your goals, all the things you have accomplished so far in life, how amazing you are, list many things that you are good at. And whenever you feel down, pull it out and read it. You will be amazed.
Let me know how that goes, I plan on writing mine later today.