NOTE: I hope the video doesn't give you any problems. It may buffer at first, but give it time. I cannot zoom with my camera smart phone, once I am filming.
Hi everyone...when we moved to Florida almost 10 years ago, we decided we wanted to see it all! But, it wasn't until I joined SP in 2010, did I really take an interest in hiking many parts of it. My husband along with me, of course.
Funny how since moving here, we haven't missed cross country travel. Sure, I want to still do that one day, but in good time we will. We don't like to stay in hotels if we don't have to. So, we like our day trips.
One of the new trails we discovered a newer preserves 413 acres in the wild woods of Yankeetown, complete with salt marshes: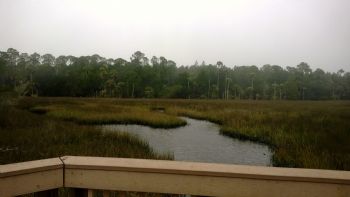 lakes: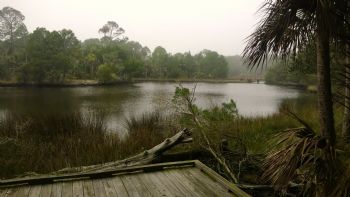 and streams: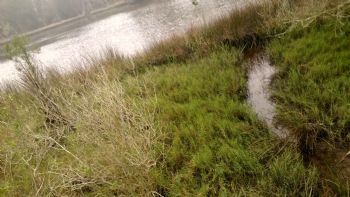 For all you Elvis fans (like me), this is in the area where he filmed the movie Follow That Dream and in fact the entrance is on the road named after the movie. It was developed once the county received a 2.3 million dollar grant to buy lands in the area to preserve it. I love those raised wood walkways!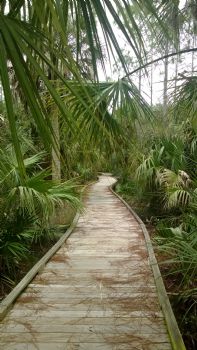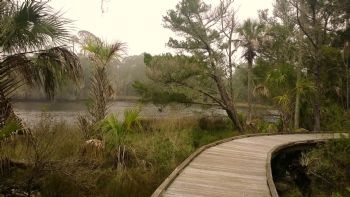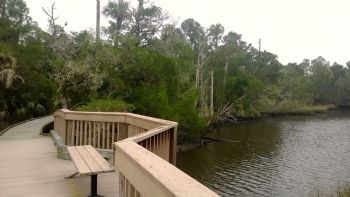 My kind of hiking! See me in the distance: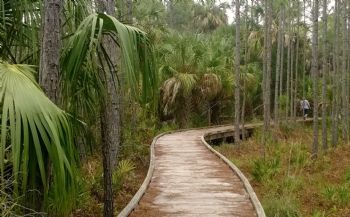 Some other pics there: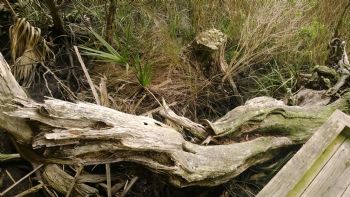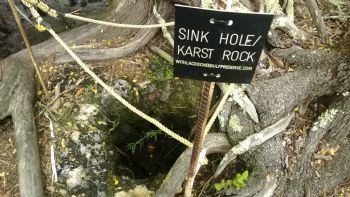 We got out of the Preserve just as a huge storm hit and we had to drive home in it! So glad we had the chance to get in there before it hit. We will go back, since it has a 30 foot high viewing tower and other trails in the woods.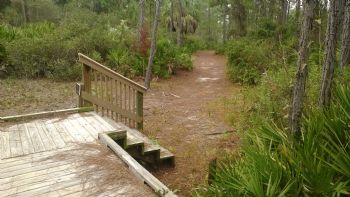 I have to add some photos of flowers, birds, ocean and sunsets that we saw also during vacation. I know a lot of you have been suffering through some bad, snowy, icy winters up north, so this will make you think spring! It will be here before you know it!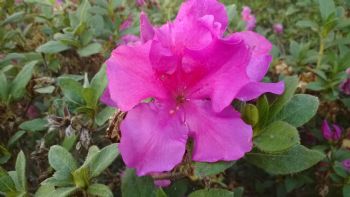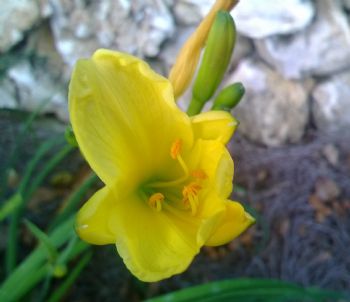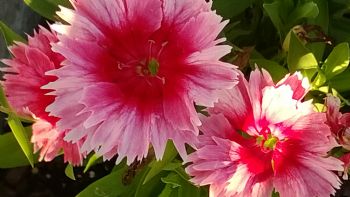 Lots of seagulls at The Villages this day and get out the food, here the come!
Taking a rest after a meal: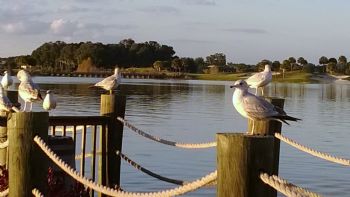 A blue heron taking a rest by the ocean: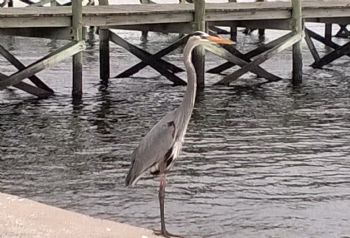 I love the skies as the sun set on the ocean that day in these photos!!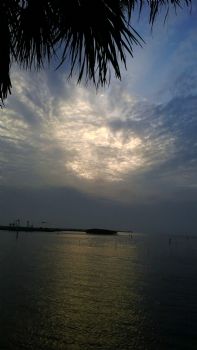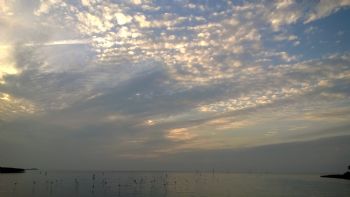 The walkways by the lake at the Villages and look how the water looks, reflecting the sky!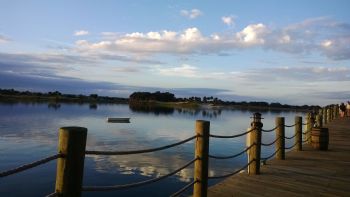 Thanks for stopping by --it means a lot to me! Keep moving and making healthy choices everyone!! We can do it!
Connie