Wednesday, February 05, 2014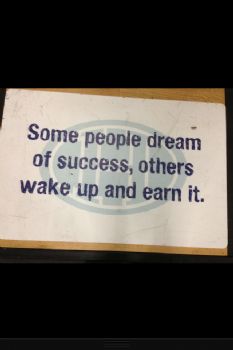 So my sister has two blog pages and I didn't know about the second on about her weight loss journey. She has stopped exercising because she was taking care of her fiance and she still is taking care of him. I spent the last half hour or so reading her blogs. She was doing exercise videos on YouTube and using her treadmill and like most people she struggled with food. I am still struggling with a lack of motivation. I still haven't gone to the fitness center. Elijah has been up by 7:15 Monday and yesterday so it was a no go on the DVD. I got up at 5am this morning so I am hoping to put in the Biggest Loser DVD this morning and then get a shower and then put on the live finale of the Biggest Loser. I totally cannot wait to see it. I actually watched the show last Tuesday night and it feels like it's been a month or two since I have seen the show. I normally don't watch the show until sometime on Wednesday on the DVR but last Tuesday Elijah was in the hall way not watching his show so I decided to watch the Biggest Loser. I cannot wait to see how everybody looks and how much weight they have lost. I have been watching a show called my 600 pound life. It makes me wonder how people get that big. With all of the unlimited diet pills and diet books and exercise equipment and YouTube videos and all of the healthy food out there I have no idea how people (myself included) get over weight. But then again there are McDonald's and Burger Kings and other fast food restaurants and it's like they are all close together and in some cities there are more than one of those restaurants. If I turn right out of my apartment complex there is Sonic, McDonald's, Waffle House and another fast food restaurant and they are all walking distance. If I turn left out of my apartment complex I could walk to Pizza Hut but if I was in the car and turn left and then a left at the second light I can get to a McDonald's, Jack in the Box (burger joint) and Church's Chicken. Fast food restaurants are every where. There are some people who eat fast food a few times a week if not daily if not two or sometimes three meals a day. Yes fast food restaurants have healthy foods like grilled chicken and salads but most people don't go for the salads or the grilled chicken they go for the fried chicken or the burgers. I'm not bad talking fast food restaurants or heavy people I'm just wondering how we as a society have let ourselves get to the size that we are. I am not entirely sure how I have let myself get as big as I have gotten and why my motivation is next to nothing.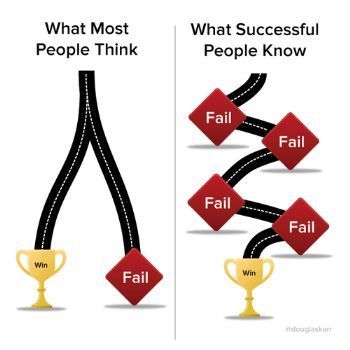 I have a bunch of exercises and recipes pinned on Pinterest and I have subscribed to several exercise channels on YouTube but it's just a matter of doing the exercises and making the food. I started a secret board on Pinterest that's called try stuff and it's just for me to see. I pin exercises and recipes and other stuff I want to try. I should really try some of this stuff that I have pinned onto my try stuff secret board. I should try some of the exercises in my subscriptions on YouTube. Maybe, just maybe, I'll get my mojo and motivation back. I was doing so well. I was at 211 at the beginning of the challenge on 1/18 and as of 2/1 when I did my second weigh in I was 214. As of 1/18 I had lost 21 pounds and as of 2/1 I lost 18 pounds. I am definitely frustrated. I know it's only Wednesday but I have a feeling that I am either going to still be at 214 or gain weight. Yesterday Elijah and I did go on two walks and Monday we did get outside for a walk. I just haven't had the motivation to get my butt back into the fitness center. Friday it'll be 3 weeks if I don't go tonight or Friday night to the fitness center. I am thinking that Elijah's friends might be over tonight and if they are I won't be able to get to the fitness center.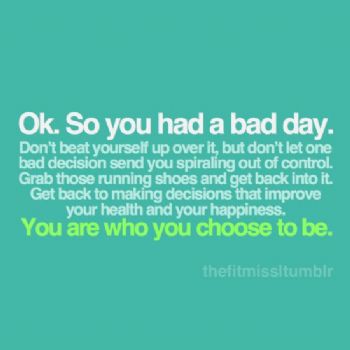 Yesterday on our second walk Elijah and I saw my friend. We stopped to talk to her and she was going to bring her son over to play with Elijah and me and her were going to do nails. While she was doing my one nail while I was over there she's like don't judge me but I smoke weed. I told her that I didn't care what she did in her free time as long as it doesn't affect me or Elijah and she's like I don't let it affect my son. I really don't care if she smokes weed or not. Before we left to finish our walk she's like smoke with me just once and I told her no and she's like come on just once. I was like I love ya girl but I've tried it and I didn't like it and she's like it's not for you and I'm like nope. I was at a party before I found out I was pregnant and the one girl had some and we were all passing it around. I haven't tried it in over 5 years and I don't plan on trying it again. She didn't ask me about it after I told her it wasn't for me. I have never really been tempted by drugs or smoking cigarettes. My mom smokes cigarettes as do my neighbors. I was one of the few people who worked at Waffle House who didn't smoke cigarettes or do drugs. I do, however, like alcohol but not to the point of getting drunk but just enough every once in a while to just like calm down so I can fall asleep easier. I rarely have wine while Elijah is awake. I wait until he is in bed to have a glass or two. Every now and then I'll have a glass while I am at my neighbors apartment while the kids are playing or I'll have a glass during the day before mom gets home. I don't like to drink in front of Elijah. Back to the subject of taking our walk. I had told Elijah that we were going to go for a walk and then come home and clean and the TV wasn't coming back on until we cleaned. Our walk went pretty well and then we came home and it was time to clean. The TV didn't come on while we were having a snack and then it was time to clean. While in the process of getting toys out of the living room and into Elijah's room Elijah was in the process of purposely dumping at least one of the two glasses of iced tea on the tile in the kitchen and then on the carpet in the dining room. I had no intention of getting the carpet clean out and I was just going to use the vacuum. Since Elijah wasn't helping me clean and he dumped iced tea twice his friend wasn't allowed to come over and neither were his other friends. I ended up cleaning up his mess all by myself since he wasn't helping and he knows that if he wants friends over he has to help me clean up his mess. Only fair. I didn't make the mess and they aren't my toys. He had gotten a birthday card with some money in it and he was still in his attitude after I cleaned up and ran the carpet cleaner and he didn't want the money and I was like give it to me if you don't want it and he's like it's garbage and he crumples his money into a ball and throws it in the garbage. No, no sir. We do not throw away money. I could think of a few things I could do with that money. I got the money out of the trash can and flattened it out and folded it nicely and put it in my bra. I didn't mention it until we were on Skype with my sister. The card and the money is from my biological father and he's on disability from his car accident and only makes a certain amount every month and for him to get a card and money is a big deal for him. After Elijah calmed down a bit after dinner the evening went better. We had gotten him a race track and a doctor's kit for Christmas but saved it for his birthday because of the other toys we got him. So he opened those two presents last night after asking all day where his birthday presents were. He really liked both of them. Mom had gotten him a new pair of fireman boots from zappos.com and we are waiting for his party on Saturday to give them to him. We put his other boots up because they smell so badly and they are falling apart.