Tuesday, February 04, 2014
Today, on SPCoach I was asked to:
"imagining that you're sitting...overlooking a vast body of water....Capture the calming sensation you get from this image and come back to it whenever you feel stressed or overwhelmed today."
I need a happy thought for the day (I am still getting tired quickly and around 4 pm get grumpy ). So here's happy picture from a trip my spouse and I took Summer 2012 to Seattle and then on to Victoria.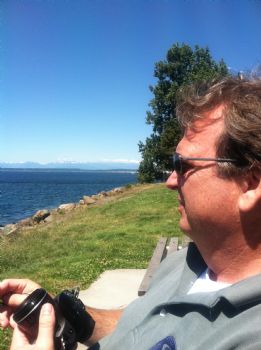 I know if I can be good to myself, stay fit and healthy, my spouse and I can continue to travel and have neat adventures.