Monday, February 03, 2014
First half marathon is finally logged in! It was a good race. I was kinda worried about the weather. It was around 34 degrees when we started and was sprinkling. I wasn't quite sure how to dress for it because my body heats up really quickly and I didn't have the money to get what I really wanted. So I put a dry fit shirt on and a long sleeve shirt. I was glad I didn't do anything more than that. Because of the wind, people were fighting to keep their head gear on. I can't stand to have any hats on or anything like that. I do want to get one of those Halo Anti-freeze Headband and some Nike Lightweight Tech Run Gloves. People were also fighting trash bags that they put on because of sprinkling (it wasn't bad enough for that).
I have to say that my training is a lot more difficult than race day. I am glad of that. Now that is behind me, I know a little bit more of how I will prepare for the next one. Trial and error of the first of anything is always difficult. I will be icing down my right knee for the next couple days. It reminded me that I had acl surgery in 2005 and deserves some pampering and TLC :)
Hope everyone had a great weekend and also had some great runs!
Oh btw, I didn't reach my goal of finishing under 2 hrs, but my finish time was 2:07. The course was 12.5 miles instead of 13.1. For my educated guess, I would have finished a 13.1 a little under 2:15.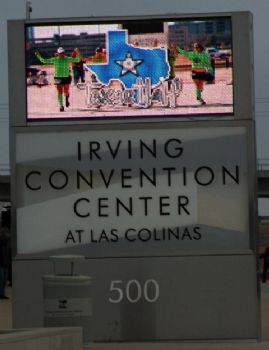 Race location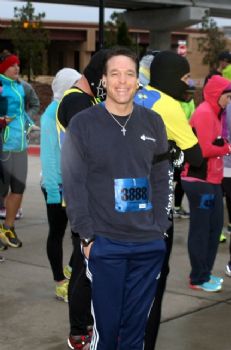 Before the race approx. 34 degrees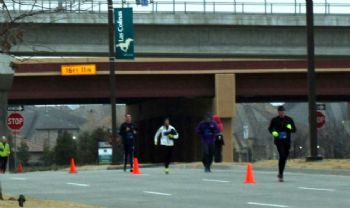 Running to finish line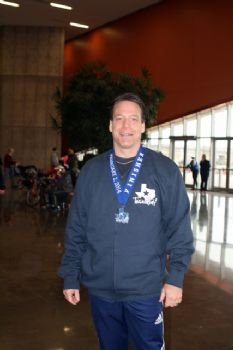 After race picture
Prizes - Medal and Jacket
Have a great day!